Dear Dad,
I'm guessing you never thought I'd say this, but thank you. Even though you left, I learned a lot from you. I learned from your mistakes. I learned that I deserve to be treated with respect. Because you walked all over me, I now know when it's time to let go of a friendship or relationship. I learned that if I'm the only one putting in effort, that it's time to find people who will love me as much as I love them.
Thank you for teaching me how to treat people. Even though you missed birthdays, concerts, and basically my whole middle school, high school, and college years, I know what it means to be there for people. I know the pain that comes with disappointment, so you taught me to keep my promises and to be an honorable, honest, trustworthy person.
Click HERE to read full post via Amanda Noelle Babcock.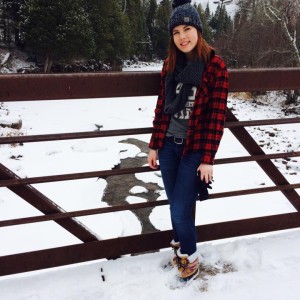 Amanda Noelle Babcock is a student at Bethel University studying Environmental Science in hopes of doing Environmental Restoration with missions. She loves the outdoors, being Minnesotan, and everything about camp – including flannels, chacos, and sharing the gospel. To read more by Amanda, check out her blog.